In our series of Solid State Drive guides, here's the latest update to our list of recommended SSDs. All numbers in the text are updated to reflect pricing at the time of writing.
Best SSDs: April 2021
A solid state drive is often the most important component for making a PC feel fast and responsive; any PC still using a mechanical hard drive as its primary storage is long overdue for an upgrade. The SSD market is broader than ever, with a wide range prices, performance and form factors.
Given the severe semiconductor shortages right now, it's no surprise that retail SSD prices are continuing to trend upward. But the price increases have been pretty slow so far, and the impact of the shortages is more easily seen by looking at how many current models are temporarily out of stock. We are also seeing price drops in some parts of the market, most notably on some older PCIe Gen4 SSDs that can no longer hold onto flagship status.
It's almost time for us to drop 250GB drives from the guides. In some market segments they're now only a few dollars cheaper than 500GB class drives, which will tend to be faster as well as offering more headroom for a modest media library or a few games.
Above are some recommendations of good deals in each market segment. Some of these aren't the cheapest option in their segment and instead are quality products worth paying a little extra for.
The next table is a rough summary of what constitutes a good deal on a current model in today's market. Sales that don't beat these prices are only worth a second glance if the drive is nicer than average for its product segment.
April 2021 SSD Recommendations: Price to Beat, ¢/GB
Market Segment
256 GB
512 GB
1 TB
2 TB
4 TB
Budget 2.5″ SATA
14 ¢/GB
11 ¢/GB
9 ¢/GB
9 ¢/GB
10 ¢/GB
Mainstream 2.5″ SATA
17 ¢/GB
12 ¢/GB
11 ¢/GB
10 ¢/GB
11 ¢/GB
Entry-level NVMe
16 ¢/GB
12 ¢/GB
10 ¢/GB
11 ¢/GB
15 ¢/GB
Mainstream NVMe
18 ¢/GB
14 ¢/GB
12 ¢/GB
12 ¢/GB
18 ¢/GB
Premium NVMe
32 ¢/GB
20 ¢/GB
17 ¢/GB
17 ¢/GB
20 ¢/GB
M.2 SATA
18 ¢/GB
14 ¢/GB
11 ¢/GB
10 ¢/GB
 
As always, the prices and recommendations here are a mere snapshot of the market at the time of writing, based on major North American online retailers. The best deals in each market segment can change on a day to day basis, and availability of specific models and capacities can be unpredictable.
NVMe SSDs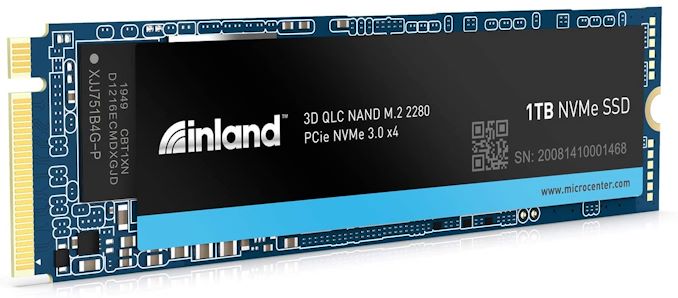 Entry-level NVMe: Inland Platinum (QLC)
The entry-level NVMe SSD market segment consists of drives that make significant technological compromises to cut costs. This is where we classify all the DRAMless NVMe SSDs and those using QLC NAND. For the most part these drives all offer better real-world performance than mainstream SATA SSDs, and with little or no price premium. Most of these drives use 4-channel controllers, but a few have 8-channel controllers which help them reach sequential transfer speeds closer to what we expect from mainstream NVMe drives.
This is the most technologically diverse segment of the consumer SSD market, since there are so many viable ways to cut costs while still offering much higher performance than SATA drives are capable of providing.
The Samsung SSD 980 has brought more competition to the DRAMless TLC space, but hasn't upset the balance much since it's still a bit on the pricey side compared to the WD Blue SN550. The Intel SSD 670p is definitely one of the better QLC options at the moment, but likewise comes at a bit of a premium, especially for the 2TB model. We're still recommending the Inland Platinum as the best overall value in this segment, but there are plenty of reasonable options.
Mainstream NVMe: Mushkin Pilot-E and Inland Premium
SSD performance that more or less saturates a PCIe 3 x4 interface is now pretty standard. This market segment has the most lively competition and a wide range of options. These drives all use TLC NAND and most use 8-channel controllers, so they're all plenty fast for almost any consumer use case. Many drives that were top of the line one or two years ago are still available at greatly reduced prices.

A lot of models in this segment that have been on the market for a long time have unfortunately seen silent changes to their components. Updating from 64L to 96L TLC is usually nothing to complain about, but some of the controller changes really should have been introduced with new models. Switching from 256Gbit to 512Gbit TLC dies can also lower performance, especially for the lower-capacity drives. Many of the cheaper drives based around the Phison E12 controller have switched to the more compact E12S variant and reduced the amount of DRAM, which hurts performance a bit on the heaviest workloads. Some drives based on the Silicon Motion SM2262(EN) controllers have also seen tweaks that may hurt performance a bit. A few brands have even taken the more drastic step of switching between SMI and Phison controllers without renaming the product—we've seen kind of behavior before in cheaper market segments, but it's a new low for this market segment.
Ultimately, despite such unannounced hardware changes, these drives are still suitable for inclusion in this category. The performance changes are minor and seldom noticeable in real-world usage. What we're seeing is really a result of the competition for the performance crown moving into the PCIe 4.0 space. SSD makers are much less focused on performance for their PCIe 3.0 products now and are making very reasonable compromises to deliver more affordable products. The only problem here is the lack of transparency.
This market segment hasn't seen many notable product launches recently, so most of the interesting activity is simply price fluctuations on existing models. As usual, cheap drives based on the Phison E12 controller (eg. Inland Premium) or the Silicon Motion SM2262EN controller (eg. Mushkin Pilot-E) tend to offer the best value, especially at the higher capacities. But sales on some of the somewhat more advanced drives like the SK hynix Gold P31 or Samsung 970 EVO Plus often bring them down to very competitive price points.
Premium NVMe: ADATA XPG Gammix S70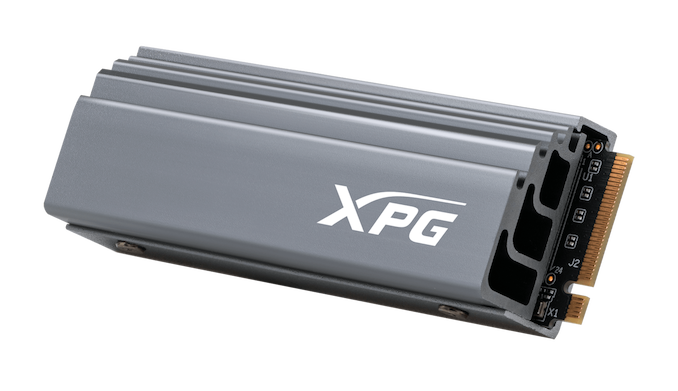 Until recently we recommended holding off on purchases from this market segment, but now there are several options available from the second wave of PCIe gen4 drives. The Samsung 980 PRO and ADATA's XPG Gammix S70 with the Innogrit Rainier controller both come with some performance caveats, so drives based on the Phison E18 controller or the WD Black SN850 are generally the fastest options. Sabrent and Corsair have led the way in shipping their E18 drives, and several other options are on the way. Meanwhile, older Gen4 drives based on the Phison E16 controller are starting to get down to the upper end of the mainstream NVMe price range.
The most significant price shifts we've noticed in the last month have been on premium NVMe SSDs supporting PCIe gen4. Several older drives based on the older Phison E16 controller have been dropping in price, and the ADATA XPG Gammix S70 has also gone down in price, especially for the 2TB model. The Gammix S70 has some flaws that mean it's not quite in the same league as the fastest drives like the WD Black SN850, but with the 2TB model being only slightly more expensive than a Phison E16 drive it's a good deal.
SATA SSDs
The SATA SSD market is unsurprisingly pretty stagnant. It's becoming increasingly common for manufacturers to silently update the NAND in SATA SSDs without changing the product name, which is why products like the Crucial MX500 are still around with no successor on the horizon. While in the past we have strongly criticized this kind of silent swapping of components, a straightforward update from 64L to 96L flash doesn't have much impact on performance of SSDs that are already constrained by the SATA interface. We continue to condemn any invisible product updates that swap TLC for QLC or switch to a DRAMless SSD architecture.
Options for high-capacity multi-TB consumer SSDs are increasing, with some product lines now going all the way up to 8TB. But at the opposite end, we're seeing disappointing prices on 256GB models: for quite a while they've been more expensive on a per-GB basis than 512GB and 1TB models, but that gap is widening. As with 120GB models, these lower capacities are starting to be left behind as flash memory technology pushes for higher capacities. These drives are still fine options for users with modest capacity and performance requirements, but stepping up to a faster 500+GB model is now usually very cheap.
Mainstream 2.5″ SATA: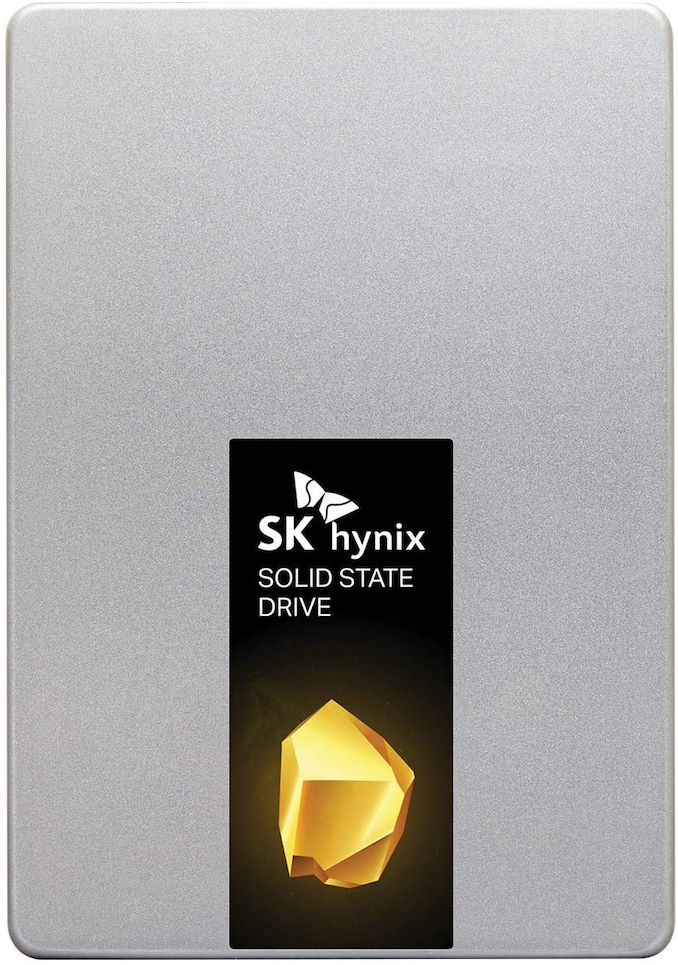 We consider mainstream SATA SSDs to be those that use TLC NAND and have DRAM buffers. These offer performance and reliability that's a step above budget models with DRAMless controllers or QLC NAND (or both). We don't bother making recommendations for those budget-oriented models, because the right answer is usually just whatever's cheapest at the time, and with many of those products it's impossible to keep track of what kind of components they're using from one month to the next.
Supplies of the Samsung 860 EVO have finally started drying up, and its successor the 870 EVO is not quite as attractively-priced. For the lower capacities, the SK hynix Gold S31 is currently a great option, while the Crucial MX500 and WD Blue provide good deals from top tier brands for their 2TB and 4TB models.
Niche Product Segments
M.2 SATA: WD Blue 3D M.2

The M.2 SATA form factor is also on its way out, but isn't as far gone as mSATA. PC notebook OEMs switched over entirely to M.2 NVMe SSDs over M.2 SATA SSDs for new machines. Even an entry-level DRAMless NVMe SSD allows OEMs to advertise that they're using NVMe, and for the most part the performance will indeed be better than with a SATA-based SSD. With OEM SSD shipments falling, SSD manufacturers are starting to abandon their M.2 SATA product lines.
The Crucial MX500 M.2 has been discontinued and Samsung has made no mention of a M.2 SATA version of the new 870 EVO, so it's pretty clear that this form factor has reached end of life. Consumers who need a capacity upgrade for a notebook that doesn't support NVMe on its M.2 slot should probably upgrade this year while new M.2 SATA drives are still readily available at reasonable prices. The WD Blue 3D is the obvious choice with good pricing for both the 1TB and 2TB models.
Extreme Capacities: Inland Platinum QLC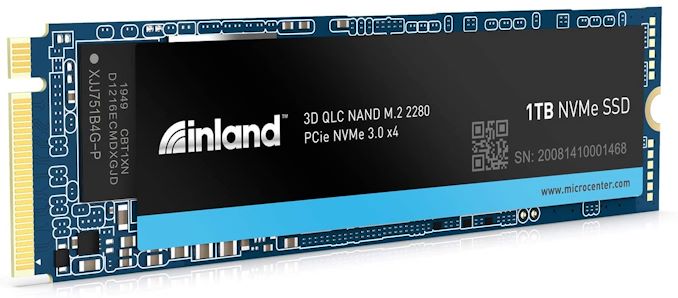 Options for consumer SSDs with capacities beyond 2TB are still few and far between, but this multi-TB market segment is no longer a mere curiosity. There are now at least three major brands offering 8TB QLC SSDs, and several more with 4TB options including some 4TB TLC NVMe SSDs. All of these high-capacity models carry a price-per-GB premium over the more mainstream capacities from the same product lines, and the best performance is usually found on the 1TB or 2TB models. So these models bring significant tradeoffs, and aren't necessarily the best way to equip a system with an excess of solid-state storage. But for notebooks with only one M.2 slot or other scenarios where the highest per-drive capacities are required, these multi-TB drives offer new possibilities and much lower prices than high-capacity enterprise SSDs.
The hard drive market has generally cleared the way for compatibility with such massive drives. However, as far as we know none of these SSDs have switched to using 4kB sectors by default rather than 512-byte sectors. This means that cloning from a smaller SSD onto a 4TB or 8TB SSD and then expanding the filesystem is generally a straightforward process, but cloning from a 4k-native hard drive onto one of these SSDs may not be an option.
The Samsung 870 QVO provides some of the cheapest prices from a reputable brand, especially for the 8TB capacity point where there's very little competition. Among NVMe SSDs, Micro Center's Inland Platinum leads with the best pricing for 2TB and 4TB drives, which are much faster than QLC SATA SSDs.